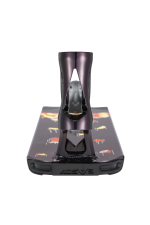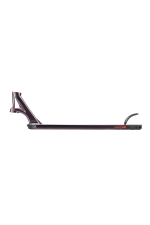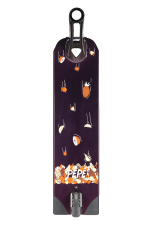 AOSV5 LTD Deck - Jonathon Perroni 5.5 x 22"
MDAOSV5LTDPER55
LIMITED EDITION Ace of Spades- Version Five has just dropped.
Coming in at some of the finest signature decks in the game, these aggressive custom scooter additions are only around for a limited time!! Stacked with pro riders from around the globe with custom specifications, graphics, and colourways for each rider.
This limited Version's impressive line-up includes notorious pro riders: Jon Reyes, Flavio Pesenti, Will Scott, Raymond Warner, Jonathan Perroni and with 2 NEW riders Matis Neyroud Ivan Jimenez. Each rider's deck comes with 2 choices of size – small or large – therefore there's an AOSV5 Limited Edition scooter deck for every style of riding. The Choice is yours!!
Special Price
$99.99
Regular Price
$219.99
Details
Jonathan is a rider that makes his technical flow look effortless, always adding is personal touch to each and every trick no matter where he shreds.
His deck is covered in a "Purple Night " quality paint and wrapped in a fresh custom graphic. The Graphic represents the holiday mood good times & great times. The cat is a throwback to his AOV5 graphic that is surrounded in phrases from his life riding with the homies!
Specifications
Specifications

| | |
| --- | --- |
| Deck Length | 559mm/22" |
| Deck Width | 140mm/5.5" |
| Foot Space | 400mm/15.7" |
| Head Tube Angle | 84 |
| Color | Purple |
| Weight | 1.8kgs/3.97lbs |
Review
Write A Review
Please share your experience.
In the wild