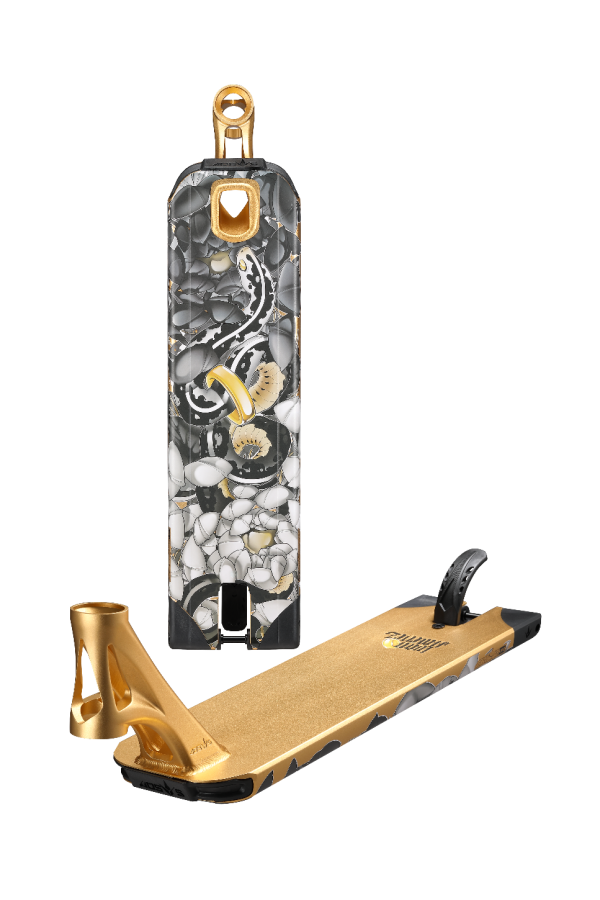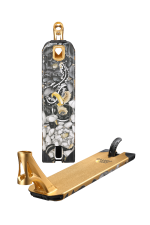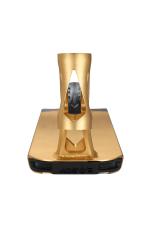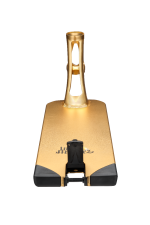 AOSV5 LTD Deck - Ivan Jimenez 6 x 22"
MDAOSV5LTDJIM6
LIMITED EDITION Ace of Spades- Version Five has just dropped.
Coming in at some of the finest signature decks in the game, these aggressive custom scooter additions are only around for a limited time!! Stacked with pro riders from around the globe with custom specifications, graphics, and colourways for each rider.
This limited Version's impressive line-up includes notorious pro riders: Jon Reyes, Flavio Pesenti, Will Scott, Raymond Warner, Jonathan Perroni and with 2 NEW riders Matis Neyroud Ivan Jimenez. Each rider's deck comes with 2 choices of size – small or large – therefore there's an AOSV5 Limited Edition scooter deck for every style of riding. The Choice is yours!!
Special Price
$99.99
Regular Price
$219.99
Details
Ivan Jimenez reigns from the streets of Barcelona with a style of riding influenced heavily from the local culture. His style is highly technical and can make any trick look easy. Brand new to the signature deck line up for 2022
His deck is covered in "King Gold' anodized colorway wrapped in his custom graphic. The Graphic holds many meanings to Ivan, Flowers in black white represent duality, the snake is a reference to the seven chakras tattoo, waves is references to the famous waves spot in Barcelona where he learnt to ride and the ring is what he wears, gifted to him by his grandfather and kisses after every big trick. He also has a secret object in the design for someone important in his life, wonder if you can figure it out!
Specifications
Specifications

| | |
| --- | --- |
| Deck Length | 559mm/22" |
| Deck Width | 152mm/6" |
| Foot Space | 400mm/15.7" |
| Head Tube Angle | 84 |
| Color | Gold |
| Weight | 2kgs/4.4lbs |
Review
Write A Review
Please share your experience.
In the wild